As Colombians growing up in North America, we were able to experience the struggles consumers face in developed markets when trying to access natural and exotic products.
Our deep and lifelong experience with the tropics and its culture, along with our ability to source our goods from their origin, allow us to offer our consumers top-quality products based on ancestral ingredients and traditions that go back to the roots of an unaltered and 100% natural America.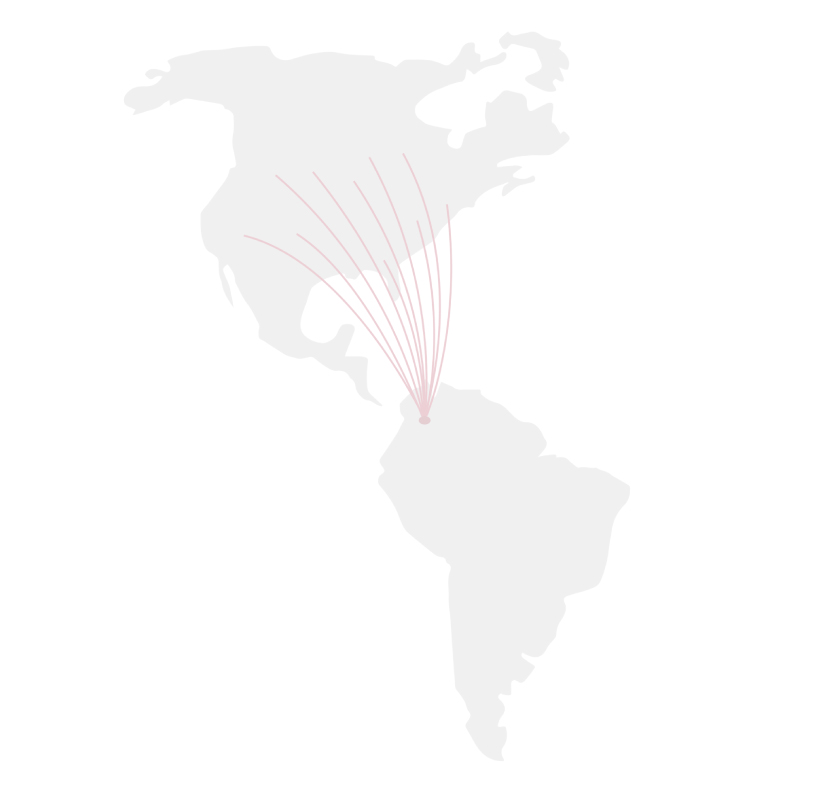 Their needs and desires are our starting point and only objective
Integrity ALWAYS comes first
We are mere catalyst and we always act like one
Take risk and take action
We are not afraid of making mistakes, we learn from them.
We strive to be better and strive to do a better job where only the best is good enough
Reach Goods is a company dedicated to the production, transformation, and distribution of frozen tropical goods including Plantain, Hass Avocado, Cassava, Mango, and Passion Fruit.
With our fully integrated value ecosystem [from the crops to the distribution] and with the knowledge of what the Tropics have to offer, it is our mission to make these goods accessible and affordable to the world, bridging the gap between conscious consumers who value nature's goods and responsible producers with the capacity and the determination to deliver top-quality natural products.